Current
news
The Dallas Symphony Orchestra is selling an NFT commemorating the historic performances of Mahler's First Symphony by members of the DSO and Metropolitan Opera Orchestra last spring. Read more here.
Nashville Symphony Musicians have ratified a 3-year agreement and a return to full-time work. The musicians could not be more eager to return to the stage and begin making beautiful symphonic music once again for our beloved audiences. (Melinda Whitley, Committee Chair) Read more here.
Asian composers reflect on careers in Western classical music. Read more here.
The Utah Symphony will perform at a ceremony to mark the 20th anniversary of the 9/11 attacks. Read more here.
Click here to read Kevin Case's Immunizing our Orchestras: Vaccine Mandates and the Law.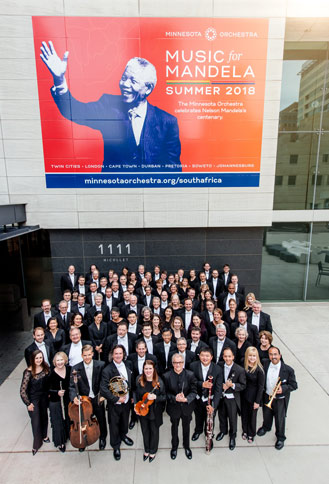 Photo credit: Travis Anderson
Of continuing
interest
An updated Conference Agenda and an Agenda for those attending online are now available on the Conferences page.
2021 Conference Registration is available here for in-person and online attendance.
COVID-19 ICSOM Orchestra CBA Status Survey results are available with login here.
Bruce Ridge authors book on ICSOM. Read more here.
The ICSOM Directory is now searchable online. Current and Emeritus members must sign in to access this service, which can be found under the REFERENCE tab, or click here.
Pension Fund Information:
Register on the AFM-EPF website "Participant Portal" to access your Pension Fund information. For assistance call the Fund Office at 1-800-833-8065, x1295. Visit website.