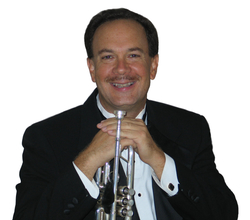 On December 5, 2013, the U.S. Bureau of Economic Analysis reported that the arts and culture industry provided $500 billion, or at least 3.2% of total U.S. goods and service in 2011. In comparison, the arts and culture sector outpaced the travel and tourism industry, which was 2.8% of GDP in 2011. "Art and culture is a significant part of the U.S. economy—not just its contributions of ideas and creativity to the innovation economy but also as an important part of the labor force and our country's GDP," NEA Senior Deputy Chairman Joan Shigekawa said.
Despite this good news, and with U.S. financial markets setting all-time highs, why are some employers so intent on rolling back hard-fought wages as well as dismantling collective bargaining agreements that took decades to achieve? The answers are numerous and unquestionably include the continuing assault on unions and collective bargaining.
While further examination of these issues will rightfully continue, there is another concern that has received little attention to date. The leadership on orchestra boards inevitably turns over due to term limits and the passing of the proverbial gavel. Unfortunately, some transitions have proven disastrous to both the organizations and musicians. It used to be that potential board members were groomed by family members and civic leaders deeply rooted in their communities. Board positions were often passed down from generation to generation. The commitment of an increasing number of newer board members to their orchestras does not match that of previous generations.
With no slight intended towards bankers and lawyers, many of whom I am proud to call friends, it is interesting to note that boards nowadays have more bankers and lawyers at the helm than ever before. While no one disputes that lawyers and bankers might bring good business practices to their institutions, we have also seen catastrophic results when board members fail to recognize and embrace the unique character of our institutions. Symphony, opera, and ballet companies and their musicians are not widget makers. Good business sense without recognition of the differences between artistic and commercial enterprises and without a passionate commitment to music and artistic excellence will inevitably fall short. At an almost epidemic pace we are currently losing a generation of board leaders who staunchly supported their orchestras simply because they loved the music and their musicians.
Concurrently, tactics used by boards and managements to extract concessions from us have become increasingly destructive. Ten years ago, would anyone have believed that musicians in an orchestra the stature of the Minnesota Orchestra musicians would be forced to endure a second year of being locked out? There is no doubt that musicians and board leaders can have their differences and that those differences can sometimes lead to disputes, but the kind of complete and total disregard for the welfare of the orchestra and the community we have witnessed recently would be unthinkable by a board that is committed to the institution and understands its charge as the guardians of its community's cultural jewels.
If music is the universal language, or as LA Phil music director Gustavo Dudamel says, "music is a fundamental human right," then we must find new and creative ways to reach board leaders. We need to reach them in ways that resonate personally to them. Most board members view us as exceptionally gifted artists—notwithstanding the shenanigans still in use by the Minnesota Orchestra Association.
So, what can we do?
One corporate CEO took matters into his own hands several years ago. When his senior vice-president sought to retire, the CEO requested that he begin a new role to mentor junior executives on their generation's philanthropic and civic duties. This insightful and proactive move continues to benefit the CEO's community greatly. Surely this model would work elsewhere.
Fortunately, many board members and leaders continue to share our love of music and to demonstrate respect for the musicians and for our institution's important place in the cultural life of our communities. As musicians, we need to increase productive interactions with board members. An example is taking the initiative to talk with board members at parties and receptions. Meet-and-greet functions, donor events, and visiting donor suites during intermissions all can prove beneficial. Naturally, such efforts should be done in consultation with elected musician leadership to ensure that everyone understands the current dynamics of the musician-employer relationship.
On behalf of the ICSOM governing board, I wish you all a Happy New Year. May 2014 bring everyone good health and increased prosperity.