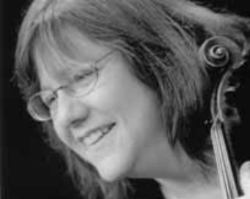 Lew Waldeck, former ICSOM delegate for the New York City Opera and the first director of the AFM Symphonic Services Division, died in January 2004 and left as his legacy an orchestral industry that has grown by leaps and bounds under his tutelage. During the 2001 AFM Convention, a resolution was passed in recognition of his incredible impact on the orchestral world in the US and Canada, and Lew Waldeck was named Director Emeritus of the AFM Symphonic Services Division.
In the early 1980s, at the behest of ICSOM, Lew was selected to run the newly formed Symphonic Services Department. In his 12 years as SSD director from 1982 to 1994, Lew trained several generations of symphony orchestra advocates and activists. He traveled across the country with his celebrated "Dog and Pony" show that empowered musicians as they prepared for negotiations. Lew served as chief spokesman and negotiator in numerous negotiations and was constantly available to provide advice and support for solving problems, both internal and external, as well as to give insight into the ins and outs of contract administration. His presentations at the player conferences were a highlight each year as delegates were asked to challenge themselves with various scenarios and role-playing exercises.
Lew was an advocate of union networking and assisted many orchestras in their quest to expand their influence in their communities. He taught musicians what the union could and should do for its members and empowered musicians to use their intellect, unique understanding of our industry, and collective strength to improve our lives and workplaces. Lew spoke about the importance of public-school music education long before it became a trend. He challenged us to find new ideas to further our orchestras' profiles in our communities. The list is too long to reflect on all the important things Lew brought to the table.
While some of our ICSOM members were lucky enough to have known Lew Waldeck in some capacity, many more of our colleagues were not first-hand beneficiaries of his unique gifts. In order to keep Lew Waldeck's legacy, work, and wisdom alive, the delegates of the 2004 ICSOM, OCSM, and ROPA conferences passed resolutions that would explore the establishment of an ongoing tribute to Lew Waldeck.
ICSOM, OCSM, ROPA, and the Musicians' Association of Hawaii, Local 677 AFM are pleased to announce the creation of the Lew Waldeck Fund. The Fund's mission statement is: "The mission of the Lew Waldeck Fund is to perpetuate his legacy by inspiring, inciting and funding progressive union activities and projects within the symphonic and labor communities."
As funding allows, the Lew Waldeck Fund seeks to engage in a number of projects, including:
The restoration, enhancement, and duplication of various archived union-related educational audio and video material of Lew Waldeck, for distribution to local unions and orchestras.
In cooperation with locals and orchestras in the U.S. and Canada, the filming and the production of a comprehensive video library of historical orchestra growth and struggle sagas, as told by the local 
labor activists and pioneers. This video material will then be the basis for the production of an internal organizing video, an education video for conservatory students, and other historical and educational documentaries, as needed.
Identifying blossoming activists or leaders within symphony orchestras and sending them to leadership/union training at the Meany Center, Labor Notes, or other worthwhile training facilities.
Assisting with meaningful internal organizing projects within orchestras and locals, such as presenting guest speakers or labor education specialists.
Assisting orchestras involved in public-relations projects (perhaps a newspaper advertisement or video, etc.).
Training orchestras in developing lobbying/political skills.
Projects to educate our incoming symphonic members (either upon their securing symphony positions or at the conservatory level) about our orchestra labor history, labor in general, etc.
One of the first projects the committee has undertaken is to honor Lew Waldeck with a plaque at the Michigan Labor Legacy Monument, a beautiful site in downtown Detroit that celebrates labor and its leaders.
The Lew Waldeck Fund is seeking donations from all who would support these worthwhile efforts. The Fund has been set up with the assistance of the Musicians Association of Hawaii, Local 677 AFM as a designated fund of Live Music Awareness, a 501(c)(3) nonprofit organization that supports musician-run projects. A board of advisors from ICSOM, OCSM, and ROPA will approve expenditures from the Fund. Contributions to the Fund are tax deductible to the extent allowed by law. The Lew Waldeck Fund will be funded by contributions from organizations and individuals who believe in the work that Lew did and want to see it continued.
Individuals who donate a minimum of $100 and organizations that donate a minimum of $500 by December 31, 2005, will be considered charter members of the Fund. Those interested in contributing may do so by making checks payable to Live Music Awareness (designate it to the Lew Waldeck Fund in the note area of your check). Contributions may be mailed to:
Live Music Awareness
949 Kapiolani Blvd.
Honolulu HI 96814
At some point in the near future, contributions will be accepted online at www.livemusicawareness.com/lewwaldeckfund.htm. Please visit the website for further information on the life and work of Lew Waldeck, as well as information about the Lew Waldeck Fund.
On behalf of symphony musicians, local unions, and union members everywhere, please join us in this effort to create and maintain the Lew Waldeck Fund.