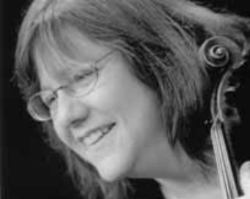 It is important to pass along our memories about the formation and advancement of our orchestras, for orchestra histories can reveal a great deal. Just take a look at our collective bargaining agreements—between the lines they document many instances of improvements and abuses that explain what might otherwise remain puzzling. I suspect there are a great many stories attached to CBA clauses that would either entertain or horrify a listener.
While I've been "through the wars" with my own orchestra, the Nashville Symphony, it's only been for 24 years of the orchestra's 62-year history. I believe it's important to tell our story to each new member that joins the orchestra, not only so they understand where our contract came from, but also to help them understand what motivates our musicians over time.
I have the greatest admiration for our colleagues who survived the hard times. They faced strikes, shutdowns, pay cuts, and more, and they have been able to share in the vast improvements we achieved over time. When I was growing up, I had no idea what orchestra life was really like. In hindsight, I would have appreciated knowing a little more about what I was setting myself up for (though I very much doubt I would have changed my career plans).
I love a good story, and it occurred to me that some of our colleagues have good ones to tell. When I saw the International Musician advertising auditions for Stanley Drucker's position as principal clarinet in the New York Philharmonic, I began to think there are surely others like Stanley who have had interesting careers with their orchestras and who might be willing to share their memories. (I was honored to meet Stanley last year when we both played in a Hurricane Katrina-related concert with the Louisiana Philharmonic.)
I began researching members of ICSOM orchestras who had served their orchestras for at least 50 years. I wasn't disappointed, and the fruits of my labor appear below. Jerome Wigler from the Philadelphia Orchestra relates the history of his orchestra's struggles, his direct involvement in those efforts, and his early involvement with ICSOM. Frances Darger of the Utah Symphony responded to me directly about her 65 years of experience. Jane Little reveals war stories about touring as a charter member of the Atlanta Symphony. Phil Blum explains how much auditions have changed since he joined the Chicago Symphony. Harriet Risk Woldt, who retires from the Fort Worth Symphony at the end of this season, relates some unusual memories of her years as a musician. Richard Kelley joined his father in the Los Angeles Philharmonic and speaks of his experiences under various music directors over the years. Sadly, just after I requested these stories, I received the news that Detroit Symphony violinist Felix Resnick had died. (I knew of him while growing up in the Detroit suburbs.)
These musicians' many years of service and fortitude are to be praised and acknowledged with great admiration and respect. My thanks go out to the delegates, friends, and musicians who responded and contributed to these fascinating reminiscences.
Detroit Symphony—Felix Resnick (66 years)
On April 2, 2008, Detroit Symphony violinist Felix Resnick passed away at age 89. He was a member of the Detroit Symphony for 66 years and was an active member of the orchestra until succumbing to cancer. He served for decades as assistant principal second violin, and then as a member of the second violin section. He was born in 1918 in New York City, and raised in Detroit. Felix joined the DSO in 1942, and served under Music Directors Karl Kruger, Paul Paray, Sixten Ehrling, Aldo Ceccato, Antal Dorati, Gunther Herbig and Neeme Järvi.
While Felix joined the DSO in 1942, he was unable to begin his tenure until the 1943–1944 season due to a one-year shutdown. (There was supposed to be a 21-week 1942–1943 season. However, in July 1942, management insisted they could manage only 14 weeks, and regardless of the many concessions offered by the musicians to retain the 21-week season, management said it would be 14 weeks or nothing. The national music press condemned the shutting down of the orchestra during a time of national crisis when such institutions were so essential.) There was yet another shutdown from 1949 until 1951, when the orchestra was restarted in celebration of the 250th anniversary of the founding of Detroit. The DSO became a 52-week orchestra during the 1972–1975 contract. In 1975 the orchestra was out of work for nine weeks to assure their job security (it was neither a lock out nor a strike), and in 1982 musicians had a successful nine-day strike over whether they would keep their role in the selection of the orchestra's music director.
Felix Resnick was a conductor of many Detroit-area orchestras, including the Pontiac Symphony and the Birmingham-Bloomfield Symphony, each for 30 years, and the Grosse Pointe Symphony for 40 years. Felix also loved teaching and mentoring many students in the area. He remained active with swimming and yoga until his death. Felix will be sorely missed by his colleagues in the Detroit Symphony.
—Brian Ventura, with assistance from Paul Ganson
Utah Symphony—Frances Darger (65 years)
George Brown forwarded my request to Frances Darger, who is completing her 65th year with the Utah Symphony this season. She relates that she was born and raised in Salt Lake to an opera-singing mother who started her on the violin at the age of nine and sent her to the local youth symphony, which was conducted by renowned Tabernacle Choir organist Frank W. Asper. It was at these rehearsals that she fell in love with music.
The Utah Symphony began in 1940, although there were previous incarnations, including a WPA orchestra. Because of World War II, the Utah Symphony needed players, so Frances felt fortunate to start playing with this fledgling group in the summer of 1942. According to Frances's records, the 1942 season consisted of 18 weeks, with the six-service weeks paid at the rate of $6.25 per service ($37.50 per week). That first season included five concerts, conducted by Sir Thomas Beecham, Jose Echaniz, Albert Coates, Christos Vronides, and James Sample. The 1946–1947 season, under Music Director Werner Janssen, increased to 20 weeks at $50 per week; however the 1949–1950 season was reduced to 18 weeks, again at $37.50 per week, two years after Music Director Maurice Abravanel took over. According to Frances, he built the orchestra "upward and onward magnificently," and in the 1979–1980 season, the Utah Symphony became a 52-week orchestra.
Frances Darger played during the 1942–1943 and 1943–1944 seasons and then spent a year in Los Angeles with her four sisters trying to break into the "swing-singers" world. When that did not materialize, they all returned home, and Frances returned to the Utah Symphony for the l945-46 season. She has played there ever since and says she has loved the whole adventure. What follows are some remembrances in her own words.
"It has truly been a joy to watch the progress of our Utah Symphony. I actually began playing five years before Maurice Abravanel arrived, and there were a number of conductors during these war years. I particularly remember a wonderful concert with Sir Thomas Beecham. As for music directors, I have 'survived' Maurice Abravanel (32 wonderful years), Varujan Kojian, Joseph Silverstein (a fantastic musician), and Keith Lockhart.
"During my many years of playing there have been many memorable experiences but my favorite was to play at the base of the Athens Acropolis in 1966 with the lights ablaze on those timeless rocks. And it is still a joy to play all that beautiful music."
Atlanta Symphony—Jane Little (61 or 64 years)
When counting her years with the Atlanta Symphony, it depends on how you look at it! Atlanta Symphony bassist Jane Little is not only a charter member of the Atlanta Symphony, in September 1944 she joined the youth orchestra that, in May 1947, became the Atlanta Symphony. Jane was recently honored by the Georgia State Senate with a resolution commemorating her many contributions to music in Georgia and declaring that "the State of Georgia is honored to have such a gifted and dedicated individual as one of its citizens."
When the orchestra became a professional orchestra and began hiring professional musicians in 1947, Henry Sopkin came down from Chicago to lead the youth orchestra and became the first of only four music directors of the Atlanta Symphony. (The other three are Robert Shaw, Yoel Levi, and Robert Spano.) The first season, the budget of the ASO, with a six-concert season, was $5,000. Needless to say, Jane believes that the increased salaries, implementation of benefits, and essential improvements in touring conditions have been the major changes she has witnessed over her fifty-plus years as a member of the orchestra.
Many of Jane's most memorable experiences are tied to travel and touring. For example, Jane said that Music Director Henry Sopkin always rode the bus with the orchestra for tours. On one occasion he forgot his tails, so Maestro Sopkin called someone to bring them; the entire orchestra waited on the side of the road for their delivery. Maestro Sopkin also liked to reverse the order of the last two movements of Tchaikovsky's Sixth Symphony in order to maximize the applause. One evening on tour, he decided to do them in the correct order. After the third movement, he bowed and left the stage. He was perplexed that there were no applause. Once someone clued him in backstage, he returned to conduct the last movement.
A defining moment in the early days set the orchestra on its course to change travel conditions. A bus breakdown on a runout caused the orchestra to return to town at 7AM. That morning, as the neighbors were leaving for work, Jane's boyfriend, Warren, took her to her mother's house in evening wear, causing quite a little scandal. Warren, by then Jane's husband, participated in another travel debacle during the orchestra's 1991 European tour. While in Vienna there was an early suitcase pickup call. Warren packed all of Jane's clothes except for the plain little blue nightgown she slept in that night. Jane had to fly to the next city and travel all the way to the hotel in her nightgown!
Touring problems also had a hand in the formation of the ASO Players Association back in 1966. While the orchestra was on a South Georgia tour, the inept management got the date wrong for the concert in Norman Park. The stagehand (a violinist in the orchestra) got to the venue early and started knocking down a theatrical set. The theater manager had a fit, pointing out that the contract was for the next night. That very evening at the hotel, the orchestra had a long orchestra meeting in the ballroom. Jane remembers that they were mad as hell and weren't going to take it anymore. The ASOPA was formed that very night. It was also decided then and there that the season needed to be expanded beyond the 22-week season and that salaries had to increase.
The orchestra did have fun on tour though. During a February tour in the early seventies with Robert Shaw, the orchestra had a concert scheduled at Radford College (now Radford University) in Virginia. Due to snow and ice on the roadways, the concert was cancelled, so the orchestra went back to the hotel. There was a big hill behind the hotel, so everyone got round tabletops from the pool area and sledded down the hill all night long.
Mishaps were not exclusive to touring, however. Arthur Rubinstein performed the Tchaikovsky Piano Concerto at the old Municipal Auditorium, which the orchestra had to share with wrestling matches and the circus. The stage was not level, and at the concert the stagehand forgot to lock the wheels of the piano. It rolled all over the front of the stage and almost into the audience, with Rubinstein chasing it. Once the wheels of the piano were secured, the orchestra began again, but the horns forgot their transpositions the second time.
—with assistance from Michael Moore
New York Philharmonic—Stanley Drucker (60 years)
When Stanley Drucker, principal clarinet of the New York Philharmonic, retires at the end of the 2008–2009 season, he will have completed an amazing sixty seasons with the orchestra. Some other numbers make one's head spin: When he joined the orchestra in 1948 at age 19, it was the orchestra's 4,616th concert since its founding in 1842. Stanley's last concert will be the orchestra's 14,868th, which means that Stanley will have played more than ten thousand concerts with the Philharmonic. He has missed almost no services during his career. The numbers are almost impossible to comprehend. To top it off, Stanley is retiring in top form and with the same enthusiasm and love for music he had at age 19.
Movies made from the late forties reveal that Stanley even looks the same as he did in 1948—except for some grey hairs and smile lines around his eyes. Stanley is a genetic wonder, but clearly he has been doing something right for the past 78 years. Hired by Music Director Bruno Walter in 1948, other music directors during his career have included Stokowski, Mitropoulos, Szell, Boulez, Mehta, Mazur, and Maazel. When asked about the most important changes during his sixty seasons, Stanley said: "By far, the most significant change has been the 52-week season. The Philharmonic was only a part time job at 28 weeks in 1948." His most memorable experiences with the Philharmonic include his two Grammy nominations for recordings of the Corigliano Clarinet Concerto (1982) and the Copland Clarinet Concerto (1992). His other great memory was being named Musical America's Instrumentalist of the Year in 1998.
Stanley has appeared as soloist with the NY Philharmonic over one hundred fifty times. He has given performances of the Copland Concerto with only a few minutes' notice when scheduled soloists have taken ill or failed to show up. With Stanley around, there is never a question of who can get up and dazzle the audience at a moment's notice. There is no way possible to sum up Stanley's career, other than to thank him for his inspiration to countless musicians and fans, and to revel in the honor of performing with him during his glorious years in the NY Philharmonic.
—Ken Mirkin
Philadelphia Orchestra—Jerome Wigler (57 years)
Violinist Jerome Wigler has been with the Philadelphia Orchestra since 1951, and prior to that he was a member of the Minneapolis Symphony, having joined in 1942. He lists the following important changes that symphony orchestras have seen over the past fifty years: tenure; musicians gaining the ability to retain a lawyer; pension; health plan; travel conditions; age discrimination; ICSOM, with all the orchestras working together; season length; compassionate, maternity, and paternity leave; and instrument insurance.
To Jerome, these were the most important changes, but he doesn't think they happened easily. "There were many obstacles in our path: the Musicians' Union, management, and members of the orchestras themselves. We as musicians, busy learning to play our instruments, and with our training and schooling, were not aware how conditions were when we decided to become professional working musicians. We are not trained in the political aspects of musical life."
When he graduated from the Juilliard School of Music, Jerome's first position was with the Minneapolis Symphony under conductor Dmitri Mitropoulos. His contract was less than a half page long and did not contain provisions for pension, health benefits, or vacation; but it did contain a two-week notice clause in case a musician didn't meet the conductor's expectations. Jerome never read that contract until many years later.
Later, Jerome joined the Philadelphia Orchestra. "I didn't read that contract either" he says. "It was one page, tenure was available, there was very little pension, and there was a health plan to which we contributed a small amount. That contract was negotiated by the local musicians' union [Local 77] and the board of the Philadelphia Orchestra along with their team of lawyers. Samuel Rosenbaum, a board member, was also the trustee of the Musicians' Union Trust Fund. He had much to say in regard to any contract with us, since he controlled the trust fund. As a result, little progress was made for each three-year contract bargained.
"After a few years, I met with other members in the orchestra who felt something had to be done to improve our lives. Little did I know what a stone wall that would be. I had no political skills at all. I played the violin! I joined the orchestra committee and was told by other musicians that I had committed suicide."
The orchestra committee's first objective was to hire a lawyer to negotiate their contract, and Jerome remembers that they had to convince a reluctant orchestra. "After all, the Philadelphia Orchestra management had a team of lawyers" he explains. "We had to fight the musicians' union and the members of the orchestra themselves, who after years of struggle, and fear for their jobs, were reluctant to do anything to disturb the status quo.
"In a crucial moment, we arranged a meeting during the union's monthly board meeting. We needed 35 members to pass a resolution to hire our own lawyer to negotiate for us. Only fifteen members came. As a result, we rounded up 25 local members who happened to be in the street to help us pass the resolution. And for the first time, around 1955, we had a lawyer."
Jerome was at the very first meetings of ICSOM in Chicago in 1962. "Most musicians at that time worked a half-year's season" he recalls. "The only orchestra that negotiated its own contract before ICSOM was the Boston Symphony. The union rep's negotiator did it here."
Jerome reports that they had a difficult time with the union and orchestra members but still managed to make progress. He said that while members voted by ballot with the committee, they were quite vocal about their disapproval—most likely because of fear of reprisal from management. He also points out the some of the most vocal were titled players who made more money and negotiated their own contracts; they had more to lose by siding with the committee.
Over the course of years the orchestra has made a great deal of progress, strikes included, and finally in the sixties came up with the idea of a 52-week season, in which they made the greatest progress of all. They also achieved a pension plan, health benefits, vacations, etc., all paid for by management. They have tremendously improved travel conditions. "After all, we do a lot of travel, and our lives have improved a lot as a result" Jerome says. "The management of the orchestra has done much to make things easier for us and try very hard in this regard. Long gone are the days, years ago, when a group of us on tour stayed at the YMCA in Ann Arbor, Michigan and found that the man handing out towels had been the first harpist of the Philadelphia Orchestra under Stokowski—this is how he ended up!
"Now orchestra members are pleased with the Philadelphia Orchestra standards they have come into. Hopefully they can learn from the past and keep our orchestra one of the best in the land, and live a happy life here on. It was not easy!"
—Jerome Wigler with assistance from Lisa-Beth Lambert
Chicago Symphony—Phil Blum (53 years)
Phil Blum, a cellist, is the only current member of the Chicago Symphony with more than fifty years of service. He grew up in Chicago and received most of his musical education there, although he also studied for one and a half years at Eastman. Phil joined the CSO in 1955. He was hired by Fritz Reiner and describes his audition as one of his most memorable experiences with the CSO. "It was in a small room with Reiner and Janos Starker (then principal cellist). There was no preliminary, no screens, and no audition committee. Reiner asked me to play any concerto I wished, and Starker asked for two movements of a Bach suite. Then there was some sight-reading, a little chit-chat, and that was it."
The CSO was founded in 1891, so it had been around for 64 years before Phil was hired. In 1955, the CBA was one page long and was negotiated by the local president and the president of the Orchestral Association. There was no orchestra committee, and the musicians had no say in their salary and working conditions. It would be four years before the members' committee would be formed, and three more before it would be recognized by the union. It would be 10 years before an audition committee would exist, and 15 years before the CSO would have a 52-week season. To Phil, the most important changes in the CSO have been the formation of the members' committee and getting rotation in the strings.
Phil has played under music directors Fritz Reiner, Jean Martinon, Sir Georg Solti, and Daniel Barenboim. During the Reiner years he also played under Igor Stravinsky, Ernst Ansermet, Bruno Walter, Carlo Maria Giulini, Karl Boehm, George Szell, Sir Thomas Beecham, Leopold Stokowski, Eugene Ormandy, Pierre Monteux, Erich Leinsdorf, William Steinberg, Hans Rosbaud, Charles Munch, and Paul Hindemith. Besides his audition, Phil's most memorable experiences were recording the Sibelius Violin Concerto with Jascha Heifetz and his first time playing in Carnegie Hall.
—Rachel Goldstein
Los Angeles Philharmonic—Richard Kelley (53 years)
In 1955, after a year with the Dallas Symphony, Richard Kelley at the age of 19 was hired to play in the bass section of the Los Angeles Philharmonic by Alfred Wallenstein. His father, Richard F. Kelley, played in that same section from 1931 to 1977. "I grew up in North Hollywood, and back in those days, the Philharmonic was the worst job in town. Anybody who was anybody played in the studio orchestras. The season was eight months long, no paid vacation, no pension or health insurance, no benefits at all. It paid $105 a week."
Richard reminds us that the LA Phil was founded in 1919. "It had only been around 12 years when my dad joined. I served under Alfred Wallenstein, Eduard van Beinem, Georg Solti, Zubin Mehta, Carlo Maria Giulini, Andre Previn and Esa-Pekka Salonen. You know, Solti, he didn't last long out here. He quit when Dorothy Chandler (the money behind the orchestra and the Los Angeles Times) hired Zubin for the position of assistant conductor without asking Solti first. So fine, we went with Zubin. That didn't turn out so bad, did it?
"I went on my first tour with Wallenstein in 1956—state sponsored, 10 weeks in Asia—Japan, Singapore, Hong Kong, Thailand, Korea, the Philippines. It wasn't that long after the war. You know, everyone was still in traditional dress. It was amazing. We did an around-the-world tour with Zubin, too. Bombay, Iran, Greece, Turkey—I mean, it was awesome!
"My most memorable musical performances include Tchaikovsky 5 under van Beinem and Falstaff with Giulini conducting. When we recorded Firebird for Columbia records, Stravinsky conducted. But he was so old, he kept slowing down. See? So Robert Kraft rehearsed the orchestra, and they recorded all that, and that's probably what you're hearing on the record.
"After 53 years with the LA Phil, I still look forward to going to work every day. It's like therapy for me. I love Walt Disney Concert Hall. I think it's the finest concert hall in the world, and I'm excited about working with our new music director, Gustavo Dudamel."
—Meredith Snow
Fort Worth Symphony—Harriet Risk Woldt (51 years)
Cellist and viola de gambist Harriet Risk Woldt grew up in Muskegon Heights, Michigan. She joined the Fort Worth Symphony Orchestra as principal cello in 1957 when the orchestra was reformed after disbanding during WWII. There was no season contract for the FWSO in 1957; musicians were hired as needed. Harriet cannot remember whether the salary was $3 per hour or $3 per service. In 1956, Harriet was a member of the Fort Worth Opera Orchestra, and she continued working with the opera once the symphony started up again. She also played with the Fort Worth Ballet Orchestra. Both the opera and the ballet are now part of the FWSO season.
In the seventies, 36 musicians were hired "full time" for 30 weeks to form the Fort Worth Chamber Orchestra, which became the core orchestra of the Fort Worth Symphony. Harriet had to decide between playing in the orchestra or teaching at Texas Christian University. She chose to teach and to continue playing with the Symphony as a part time member. Harriet believes the formation of the full-time core was critical to the growth of the orchestra.
Robert Hall was the conductor of the FWSO when Harriet joined it. Later there were various conductors who filled the position temporarily until John Giordano was appointed music director in the seventies. Harriet credits current Music Director Miguel Harth Bedoya with helping the orchestra blossom artistically.
When speaking of memorable musical experiences, the one that tops the list was not actually related to the FWSO but involves her great love, the viola de gamba. She performed in costume in an onstage banda for the Houston Grand Opera. Another noteworthy experience occurred while driving home with the conductor from her very first Messiah gig in Michigan when she heard the news about Pearl Harbor on the radio. She still remembers that moment every time she plays Handel's Messiah, which has been often during her career!
Harriet related three memorable moments from pops concerts over the years. The first was when her four-year-old son got out of his seat and walked right up to her during a performance in an arena. He told her he needed to go to the bathroom "right now!" She put down her cello and took him to the little boys' room. (The incident made the "Out and About" column in the Fort Worth Star Telegram.) Harriet also very much enjoyed singing a duet with Garrison Keillor ("Ode to Not Too Bad") and received more phone calls for that performance than anything else she ever played during her career. She didn't have as much fun, however, the time she fainted onstage during a Marvin Hamlish performance. It seems she had donated blood earlier in the day and hadn't eaten.
Harriet retires at the end of this season.
—Karen Hall