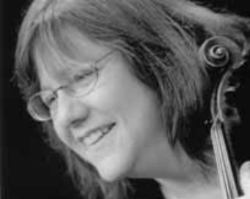 Nashville's April was unseasonably warm, with little rain. That changed suddenly when Nashville was deluged on May 1 and 2, causing some of the worst flooding here in recorded history.
Our principal oboe audition was scheduled for three days starting on Friday, April 30, just one day before the flooding began. While the other three auditions we've held since January proceeded without incident, this was one for the record books. With more than 250 applicants, about 100 were sent invitations and 85 confirmed attendance. Of course, the first day went smoothly. After five hours of auditions followed by an evening concert that included Mahler's Fifth, no one anticipated what was to come.
Torrential rains, thunder, and lightning woke most of us in the early hours Saturday. During that second day of auditions, the poor candidates were checking in completely drenched. Still, only one candidate failed to show that day. The auditions were being held in the Schermerhorn Symphony Center's Laura Turner Hall, which has a three-inch separation joint around the entire concert hall to keep out extraneous noises and vibrations (with the exception of fireworks and thunder directly above the building). Because everyone could hear the intense thunder and driving rain while listening to the auditions, we knew the situation must be pretty serious outside. We also knew we were in the safest building in town—since it had been built to recently instituted earthquake standards—and that we could most likely safely survive even a tornado. That relative safety, however, didn't stop the committee members' imaginations from producing some pretty wild speculation about the devastation that might await our departure from the building. Of course, this was after listening to more than 60 oboists play the same five excerpts for two days.
The drama continued to unfold that evening. The Cumberland River cuts Nashville in two as it snakes through the city. Numerous smaller rivers and creeks in backyards and neighborhoods feed into the Cumberland or into one of two lakes built by the Tennessee Valley Authority to control flooding (Old Hickory Lake and Percy Priest Lake). When it really rains here, it's common for the creeks and smaller rivers to overflow their banks and flood the side roads. But this was more than the storm of the century, and there was so much rain that all three highways (I-65, I-40, and I-24) that converge in the center of Nashville were flooded, and sections were closed south and west of the city. Musicians called our personnel managers concerned they might not be able to get to the concert due to blocked roadways. At one point prior to the concert we stood backstage watching news footage of a portable school room floating down I-24, a road some of our musicians might have taken to get to work that evening. Though most musicians were able to get to work that night, not everyone was so lucky. A few were already trapped, and at least two musicians were already dealing with flooding problems. And the rain kept coming.
As we headed to our concerts and the auditions over the weekend, people were forced to confront a concern many musicians often face when there is severe weather: whether we should put our lives in jeopardy trying to get to work, especially when there is a declared emergency. Over time our musicians have gone to work in torrential rainstorms, flooding, through ice and snow storms, and on the heels of tornadoes that devastated our neighborhoods. Every performer knows that the show must go on, but how dangerous do conditions need to be before travel becomes absurd? On the other hand, were we going to ignore all those hopeful audition candidates who spent countless hours practicing and hundreds of dollars traveling to Nashville for this audition?
And so, trying to get to the hall to complete the auditions, we braved the falling rain and the rising waters and looked for alternate routes that weren't washed out. One committee member got stuck on a highway so flooded that only a few cars at a time were being allowed to wade through, while another musician ended up stalled in water halfway up the car door. (Thankfully she was able to restart the car and coast out of the water.) It wasn't just committee members; our staff members also put themselves in jeopardy.
My colleagues went way beyond the call of duty that day. Operations Manager Tim Lynch left the hall at least three times to help stranded candidates. Some were unable to convince a taxi to pick them up; others, with rising waters surrounding them, had no idea how to reach the hall and needed to be rescued. When the humidity prevented one candidate's oboe keys from working properly, Nashville Symphony members Ellen Menking and Roger Wiesmeyer gladly offered the use of their instruments, and Cynthia Estill loaned out her valuable repair tools so that the candidate could continue.
Accommodations were made to the audition schedule, and breaks were extended as we waited for committee members and delayed candidates. The rain was non-stop, at times pounding on the roof. There were thunderclaps, flickering lights, and rising humidity. A leak developed on the second floor of the building. Then came an announcement that Nashville was under a civil emergency. It became so absurd that we could only laugh. As the day progressed committee members compared the building to the Titanic, renamed the auditorium the U.S.S. Schermerhorn, and hummed "Nearer My God to Thee." We became a bit giddy over the thought that the upcoming week would be our "floating week" (in reference to one committee member's "floating" vacation week).
But my story isn't over! Between two rounds of semifinals, we were informed the building was flooding. The water table had risen so much that water was leaking into the sub-basement—around all the mechanical equipment—and the pumps weren't working fast enough to keep the water from rising. Alarms were going off because of the rising water, and more building staff were called in to deal with it all. Then we heard that Nashville Electric Service was about to cut our power and that we would be switching to the emergency generator. Right after the second semifinalist's audition, the entire building was suddenly plunged into total darkness for about seven seconds until the emergency power kicked in. The audition committee and Music Director Giancarlo Guerrero decided it would be better to continue with finals rather than to reschedule them. So, with light but no air, we continued even as the alarms continued intermittently (offstage and not in the auditorium, thankfully). Once the committee made its final decision, the remaining candidates were notified that there was a winner. Not five minutes later, the fire alarm went off. It was definitely now time to leave the building. Thankfully, the rain had ended at last.
When I finally got home, TV stations reported that nearly 14 inches of rain had fallen over the two days (the equivalent of 25 percent of Nashville's average annual rainfall) and that the Cumberland River had (hopefully) crested at 49 feet above normal in a day and a half. While the river was only a few feet from washing over the banks and flooding First Avenue, storm drains and the rising water table were flooding Second Avenue and the parking lot in the building across the street from the Schermerhorn's loading dock.
Meanwhile, of the 85 oboists who had confirmed, only five cancelled or were unable to get to Nashville. We survived the storm to end all storms, and we should have a new principal oboe join us in just a few more weeks.
The things we do for our art!
CODA:
As you may know by now, the Cumberland River continued to rise to more than 11 feet above flood stage, engulfing First Avenue. On May 3, the morning after I wrote this article, the water was still rising and came within three inches of reaching the floor of our concert hall before beginning to recede. Additionally, Bridgestone Arena's basement and main floor, the parking structure of the Hilton Downtown Nashville hotel (site of the 2006 ICSOM Conference), the Country Music Hall of Fame, and the construction site for the Music City Convention Center were all flooded and pumping water directly toward the intersection in front of the Schermerhorn Symphony Center stage door entrance (aka Lake Schermerhorn). Our building managers, engineers, and others had remained at the hall overnight trying to stave off the rising waters, but the generator was only able to run for 14 hours before it ran out of fuel. It was restored again on Monday, but with very limited power and with communications cut off for the time being.
Management began focusing on immediate problems. I arrived at the hall as they were moving the computer servers so we could begin to communicate. That Monday was a beautiful, cloudless day, but below ground level in our sub-basement, more than 25 feet of water covered all the building's mechanical equipment, air handlers, and switchers. In the basement, the kitchen, the storage area housing our two Steinway grand pianos and additional percussion equipment that was not stored upstairs in the percussion room (most belonging to our principal percussionist), the organ console and blowers, and some of our sound equipment were all submerged, and water had entered the coat room and front public bathrooms. Worse still, the storage area for the motorized chair carts, which allow us to quickly convert the hall from traditional seating to a flat floor, buckled more than one and a half feet. It is expected to take months to fix this, meaning that there will be no cabaret seating or events in the hall for some time to come. The silver lining is that the seats were still in the auditorium, so we haven't lost them as well.
Our management has moved quickly, and everyone involved in the design and building of our hall has been incredibly generous in assisting us as we begin our recovery. The generosity and volunteer spirit of our city and state have been truly impressive, but right now the hall resembles something out of E.T.—with generators and giant plastic tubes worming their way around the hall bringing in air to protect the library, the organ pipes, and other vital areas of the hall. The musicians have been understanding and flexible as we become transients once again.
That first Monday morning I talked with some of our staff and watched as they began trying to put the pieces back together, looking for alternate venues for our concerts and deciding how to get back to business. As shocked as we all were, the brainstorming had already begun.
As I was preparing to leave, I mentioned the oboe audition to two of our senior management. Immediately their eyes lit up, their expressions changed and they asked, "Did we find someone?" They were so pleased to hear about the outcome and, for just that moment, we didn't have this terrible burden to face; we had found a great new player for our orchestra. As remarkable as this seemed with all the uncertainty, it reinforced to me that, especially at times like this, our priority must be to continue celebrating what is most important—the orchestra and the music.
Weeks later, the results of this devastation have become even more significant to our city and to our musical community. It is estimated that the damage was in excess of $2 billion, and it has been suggested that this was the largest loss of musical instruments in history. The Nashville Symphony anticipates it will not be able to return to the Schermerhorn until late November or December because all wiring and air handlers in the sub-basement must be replaced. Due to lack of power, the Symphony offices have been temporarily moved to two locations, and our box office staff is housed 30 minutes south of town, in Murfreesboro. The pianos will be replaced, the organ console rebuilt and, thanks to our many friends in Nashville, our rehearsals and concerts will go on as planned but in a variety of locations. The entire Gaylord Opryland complex, home to the Grand Ole Opry House, the Opry Mills shopping mall, and the Opryland Hotel, was flooded. Submerged were both the Opry House's main-floor audience seating and the stage with its famous "Opry Circle" (cut out from the original Ryman Auditorium stage) that allowed artists to stand in the same place Roy Acuff stood nearly 85 years ago when the Opry began. The Cascades, a section of the nearly 3,000-room Opryland Hotel where the NSO once played in the balconies, also sat under water. (Ironically, the loss of the Opry House for the time being has caused the two largest continuous performing organizations, the Nashville Symphony and the Grand Ole Opry, to vie with each other for performing space.) There is no doubt that one of the worst blows to our musical community was caused by the flooding of Soundcheck Nashville, the main cartage and personal storage area for tens of millions of dollars of instruments, audio and video equipment, sets, costumes, and other stage equipment. It is for good reason that Nashville is known as Music City USA, for it is a city that lives and breathes music of every form—including symphonic, country, gospel, and jazz. While this city has been dealt a terrific blow, Nashville continues to look to the future. Mayor Karl Dean, speaking at the Public Square on the occasion of the NSO's first performance after the flood, said: "Last week I said this city was optimistic. Now I still say this city is optimistic but underlined five times."