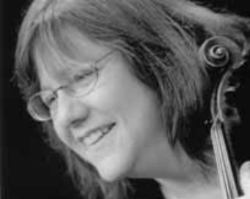 As we're all aware, the orchestra industry is under attack in a number of cities due in part to the economy, and in part to irresponsible management. The economy has affected fundraising and ticket sales, but in many places, responsible managers are helping their orchestras weather the storm and, in some cases, thrive. Other managers have proposed such punitive measures that some, like the Detroit Symphony musicians, had no recourse but to go on strike, even in an economy that is harder hit in Michigan than in many other states. The economy's long-term effects have also impacted the AFM Employers Pension Fund (AFM-EPF), another situation that my fellow AFM-EPF trustees and I are trying to address.
Over the years I have written many letters to the editor, to mayors, board chairs, and managers supporting our colleagues in seemingly untenable situations with their managements. In the case of Detroit, well, this one was personal. I grew up in the suburbs of Detroit—Royal Oak, to be exact—and until last January when ICSOM President Brian Rood and I returned to our alma mater to participate in the University of Michigan Orchestra Summit, I had not been back to Michigan in 11 years.
Letters help to drum up support and PR for our colleagues, but sometimes you just want to do more. I am gratified that this year I was able to travel to Detroit and to Honolulu to demonstrate firsthand that they are not alone in their struggles.
On Labor Day, I joined with Chairperson Bruce Ridge and President Brian Rood to march with members of the Detroit Symphony—the orchestra of my youth—and remembered all this orchestra did to inspire me. I remembered the quartet of DSO musicians playing a concert for my entire elementary school, and I remembered the concerts my mom took us to at Ford Auditorium and Meadowbrook that were highlights for me and my sister Suzy. During the parade, musicians I had admired surrounded me: Suzy's cello teacher, assistant principal cellist Marcy Chanteaux, who began her career as the DSO keyboard player; International Youth Symphony concertmaster Marguerite Deslippe-Dene (my stand partner); violinist LeAnn Toth, whose younger sisters were friends I played with in high school; Paul Ganson, who saved Orchestra Hall; ICSOM delegate Dave Everson, who has been involved in my orchestral life since fifth grade. They were everywhere. The one face I missed was my violin teacher, Emily Mutter Austin, who retired many years ago and was the first female member of the DSO.
This orchestra and these musicians have been my friends, mentors, and teachers. They inspired me to become an orchestra musician. My spirits and those of the DSO musicians were lifted as we walked down Woodward Avenue and heard inspiring speeches by Bruce Ridge and Brian Rood, ROPA President Carla Lehmeier-Tatum, Local 5 President Gordon Stump, and AFM President Ray Hair. There was tangible support for DSO musicians in the more than 900 letters delivered to Orchestra Hall during the parade. I know that ICSOM's support, as well as that of the Detroit community, will continue to be absolutely vital as these musicians fight the righteous battle.
Another opportunity presented itself recently to allow Brian Rood, Local 802 president and new International Executive Board member Tino Gagliardi, and me to reach out to the musicians of the Honolulu Symphony. The Honolulu Symphony musicians have been in limbo for more than a year since management has yet to present a reorganization plan to the bankruptcy court. Brian, Tino, and I were honored to meet with members of the orchestra committee and Local 677 President Brien Matson. We were also glad we were able to connect with ICSOM delegate Steve Flanter and to attend a meeting with about 30 members of the orchestra. This orchestra and its members continue to inspire, and their strong, active musician leadership holds the orchestra together by scheduling weekly meetings. They set the example for all other orchestras as they consistently strive to strengthen their unity and solidarity. I greatly admire the musicians of the Honolulu Symphony and I was honored and privileged to be granted the opportunity, along with Tino and Brian, to address them and to tell these musicians that they are not alone, nor are they forgotten. Mahalo, my friends.
Most AFM musicians are aware of the state of the AFM-EPF. Many may also be aware that one of AFM President Ray Hair's first actions was to name Brian Rood and me as new AFM rank-and-file trustees of the AFM-EPF. Other new trustees are Local 802 President Tino Gagliardi and Local 47 President Vince Trombetta, who both also serve as newly elected AFM International Executive Board members. Rank-and-file representative Phil Yao from Los Angeles and Local 10-208 President Gary Matts were re-appointed as trustees. In what I'm sure you'll agree was one of his smartest moves yet, President Hair appointed former trustee Bill Moriarity to serve once again. Bill has been an incredible resource regarding the Fund and he is deeply committed to the participants. His presence has added a great deal to the discussion and to our education.
When President Hair appointed the pension trustees in August, the size of the board of trustees increased to 16 (with 8 AFM and 8 employer trustees). Bill Thomas, chief financial officer of the New York Philharmonic, was appointed to fill an existing vacancy, and he is the first to represent orchestra employers. Filling the eighth employer trustee position is Robert Johnson from the Walt Disney Company.
Brian and I are extremely honored by our appointments and we want you to know that every trustee is working diligently to address both the health of the Fund and the concerns of participants. We have studied our trust documents, reports, and notebooks filled with information. After receiving a one-day orientation session, we jumped right in to our regular meetings starting in late August. It has been interesting to learn that, along with the AFM and employer trustees, committee and full board meetings are generally attended by the Fund's AFM and employer attorneys, administrative directors, investment consultants from Meketa Investment Group, actuaries from Milliman, and auditors from Salibello & Broder. In early November at our second set of Trustees' meetings we added an extra day of education covering investments, asset allocation, actuarial assumptions and historical background on the Fund.
At those meetings the trustees acknowledged that, although the health of the Fund has improved since 2008, it still has a long way to go. We all agree we must bring the Fund back to health so we can then address the multiplier, a key concern of participants. The multiplier is especially important to those musicians who are just beginning their orchestral, recording, and performing careers. To help address these challenges, the trustees have created a new committee that will look at every aspect of the Fund, from plan design on up. The committee will then bring its ideas back to the full board of trustees for further discussion. Committee members are Phil Yao, Bill Moriarity, and Brian Rood on the AFM side, and Chris Brockmeyer and Bill Thomas on the employers' side. Their first meeting is scheduled for mid-December in Chicago.
Following the November board of trustees' meetings, Brian and I were able to take advantage of a vital education opportunity. The AFM-EPF is a member of International Foundation of Employee Benefit Plans (IFEBP), which offers education, workshops and training programs for pension and health & welfare benefit fund trustees, as well as for attorneys, accountants, actuaries and administrators. At the IFEBP's annual conference we had access to more than 200 education sessions, including programs designed specifically for new trustees like us.
Initially Brian and I hesitated about attending this important (and our very first) conference because it was in Hawaii (of all places!). However, following conversations with colleagues and organizations we represent, we decided this would give us the ability to make more educated and informed decisions as fiduciaries and as trustees. We attended sessions on labor law requirements (one featured a session with the assistant secretary of labor), investments and asset allocation, actuarial modeling, communication, multi-employer and Taft-Hartley plans, Financial Accounting Standards Board (FASB) changes regarding transparency in reporting, administration, withdrawal liability, dealing with funding shortfalls, and a whole host of health and welfare issues. We have each been assigned by President Hair to two AFM-EPF committees—Brian serves on the Investment Committee and the new special committee, and I serve on the administration and the communication committees—so it is particularly important for us to be able to take advantage of these educational opportunities so that we can better contribute to the specific issues that these committees handle.
No doubt there may still be some who ask why travel to Hawaii or anywhere else when the Fund is in the red zone? The simple answer is these opportunities allow us to more fully understand the decisions we make on behalf of participants, they give us more insight about what we are dealing with and they inspire us to look for new ideas going forward.
Regarding travel expenses, the IFEBP chooses the locations, usually in destination cities that make for successful conferences. They keep costs as low as possible by negotiating low hotel rates and include many meals as part of the program. In fact, the negotiated hotel rate was significantly less than a New York hotel, and the 10-hour flight in economy class was a little more than double the cost of a plane ticket to New York where pension meetings are held. Just as the ICSOM Governing Board has an adopted set of detailed travel and reimbursement guidelines, so, too, has the AFM-EPF.
There are a lot of challenges and a lot of opportunities to explore moving forward. Brian and I will continue to keep you updated. If you have any specific questions you would like addressed please send them to me as your representative of the communication committee.