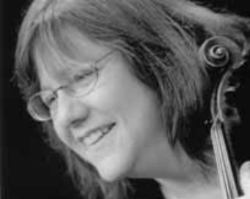 Having just completed the 2011 ICSOM Conference minutes—36 pages, thank you very much—and knowing how quickly the next Conference will be upon us, I'd like to take a few minutes to reflect upon the historic Conference that will be held in Chicago, August 22–25, 2012, at the Westin Michigan Avenue hotel.
First, let me share my own personal excitement, because I love history, and we will be celebrating 50 years of ICSOM's achievements. We have a vastly improved relationship with the AFM that has led to the establishment of the AFM Symphony-Opera Strike Fund, representation at the AFM Conventions and yearly meetings with the International Executive Board, input into rank-and-file appointments of AFM pension fund trustees, and the publication of the ICSOM (and other player conferences) wage charts.
Additionally, even with the blows our orchestras have suffered the past few years, the terms, working conditions and benefits found in our orchestra contracts are, I am sure, far beyond what anyone could have envisioned back in 1962! I know some people are bored by history, but not me. I am fascinated by all we can learn from the past, but I also have such admiration and gratitude for the men and women who realized how necessary it was to reach out to their colleagues in other orchestras—to call them together in one place for a couple days—and to share information and knowledge that has guided us to the contracts we work under today.
Those pioneers of our industry did not have the means to communicate—computers, cell phones, the Internet and nearly constant 24/7 connectivity—which we take for granted these days. As I looked over some of ICSOM's archives from the first few years, I was amazed that they accomplished as much as they did when you consider that the majority of their communication was through handwritten or typed letters. Those first few years, our ICSOM delegates and officers were just as committed to helping to establish the National Endowment for the Arts as they were to improving their own orchestras' contracts. The first issues of Senza Sordino were not assembled with publishing software but with a typewriter, scissors, tape and glue. In an early version of ICSOM's bylaws, dues were established at $2 per member, and this was to fund all the activities of the officers and board of ICSOM, as well as ICSOM communications.
Additionally, some of the musicians who served as our first leaders were themselves under attack from their employers and/or locals—I don't know how they did it! And I regret that many of these heroes are no longer with us to share their stories and to receive the grateful thanks of those who benefited from their wise decisions; I would have loved meeting them.
As the Governing Board plans the upcoming Conference agenda, it has had the benefit of working with the outstanding assistance of two wonderful individuals—retired Chicago Symphony violinist and author of ICSOM: A 40 Year History, Tom Hall, and current Minnesota Orchestra violinist and gifted author of More Than Meets the Ear, Julie Ayer. They have assisted us with Conference suggestions and have reached out to many of ICSOM's first officers and delegates. We have also been in communication with all our former ICSOM chairpersons. I am pleased that so many will be in attendance at the Conference this summer.
We continue to discuss how to celebrate ICSOM's past, present and future. It's also possible we may reach out to ICSOM's member orchestras—possibly to request photos and former documents, or perhaps to write a brief paragraph detailing your orchestra's history for a commemorative program or issue of Senza Sordino. If you have something to contribute, please do not hesitate to contact me.
I am also excited to meet, either for the first time or to renew my acquaintance with, our early leaders—to hear their stories, and to thank them for having the courage and intelligence to establish ICSOM. I hope that many of ICSOM's orchestra members will attend the Conference this summer. Our Chicago host orchestras—the Chicago Symphony Orchestra, the Lyric Opera Orchestra of Chicago, and the Grant Park Symphony—along with the Chicago Federation of Musicians, Local 10-208, are already working to assure the Conference is a success. So, too, is Conference host and coordinator, Bill Buchman, from the Chicago Symphony.
And me? Well, I'll be assembling a display of ICSOM's history with the assistance of Julie Ayer, who will be providing some of the materials from her book. I'm also hoping there will be materials provided by our ICSOM orchestras and retired ICSOM emeriti. The Conference mailing with all the registration materials will be ready for distribution in mid-May. The ICSOM Delegate Handbook, which I continue to update, is now in digital form and available both as a CD-ROM and on the ICSOM website. A task I have recently taken on is to assemble the Conference minutes from 1962 to the present, and I have also been updating the list of delegates who have represented ICSOM's orchestras over the past 50 years, a list that was originally assembled by Tom Hall for his 40-year history.
Somewhere during all that activity I'll also be finding the time to perform my job as second violinist with the Nashville Symphony— and I'll be thanking God that much of the success our orchestra enjoys is due to the knowledge and information passed down to us from our predecessors in ICSOM.