Life presents us with many challenges along the way. Sometimes it is the challenge to find the downbeat of an incompetent conductor. Sometimes it is the challenge to read the right notes on a Kalmus part or the challenge of finding a way to diplomatically tell the musician who's playing the electronic cannon in 1812 to move the speaker without throttling him/her in the same process. But life presents more challenges too. We have the challenge to successfully compete and thrive in the glutted, competitive world of symphony or would-be symphony musicians. And we have the challenge to attain adequate compensation, recognition, working conditions and respect for ourselves, the professional orchestral musician.
—Richard Decker, ICSOM Secretary, 1988–1990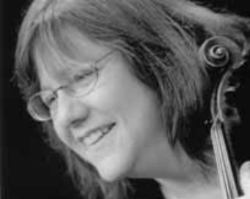 Recently the ICSOM Secretary's files, branded the George Zazofsky Archives at the 2003 ICSOM Conference, have come into my possession for the first time. I am amazed to realize I have been ICSOM's secretary for the past ten years—four years longer than I served as secretary of the Regional Orchestra Players' Association (ROPA). I've always been aware that my knowledge of what preceded my tenure in ICSOM was based solely on what I had observed as a ROPA officer. Little of ICSOM's history and procedures were known to me because my orchestra only joined ICSOM in 2000.
Since 1988, when the Nashville Symphony hosted a ROPA conference (while in bankruptcy, I might add), I have had the good fortune to work with many of ICSOM's leaders. Former chairman Brad Buckley has been a mentor, a friend, and an electronic-media guru. As he retires from the St. Louis Symphony, I wish Brad and his wife Shirley the very best as they move into the next phase of their lives together. Fred Zenone was a thoughtful individual who cared so deeply about our orchestra industry that he continued to work on our behalf into his retirement. When former chairperson Robert Levine took on the mantle of assistant conference coordinator from 2004 to 2010, his assistance and mentoring of local conference hosts as we traveled from city to city took a huge weight off my shoulders. Former president David Angus has been a source of information, advice, and historical perspective. Marsha Schweitzer, who used to edit Senza Sordino, inspired me with her articles on union strength and solidarity.
However, today I write in celebration of ICSOM's secretaries. The ICSOM Delegate Manual History section's compilation of officers lists secretaries thus:
Harold Laudenslager, Detroit Symphony Orchestra (1963–1964)
Roy Cox, Toronto Symphony Orchestra (1964–1966)
Robert Maisel, St. Louis Symphony Orchestra (1966–1974)
Stanley Dombrowski, Pittsburgh Symphony Orchestra (1974–1980)
Nancy Page Griffin, Seattle Symphony Orchestra (1980–1988)
Richard Decker, Syracuse Symphony Orchestra (1988–1990)
Lucinda-Lewis, New Jersey Symphony Orchestra (1990–2002)
Laura Ross, Nashville Symphony Orchestra (2002–)
With the exception of my immediate predecessor, Cindy Lewis, I knew nothing of ICSOM's previous secretaries until I started unpacking the archives and discovered new perspective and respect for these unsung individuals.
In ICSOM's first year, 1962, there was but one officer: Chairman George Zazofsky. Harold Laudenslager was elected as ICSOM's first secretary in 1963. While he only served one year, the 1963–1964 file was filled with communications—including among the officers, with orchestras as they ratified ICSOM's bylaws for the first time or inquired about membership, and reminders about the upcoming conference and outstanding dues. The files preserved by Harold Laudenslager and his successors, Roy Cox and Robert Maisel, surprised me because they had prepared and included carbon copies of identical correspondence for each individual member orchestra about a variety of issues. Roy Cox, ICSOM's second secretary, was from Canada. His files included a number of postcards and other handwritten and typed correspondence which made me wonder if it was due to the expense of phone calls to another country.
Robert Maisel, ICSOM's third secretary, served for eight years, finally stepping down when the paperwork continued to expand and "the increasing procrastinating in getting out the Minutes made it clear that someone else should take over." Files for these years include his handwritten notes along with news items and communications to delegates from the office of ICSOM's first counsel, I. Philip Sipser. Maisel's final task was to serve as acting chairman during the 1974 Conference since Ralph Mendelson's orchestra, the New York Philharmonic, was on tour and Vice-Chairman Dave Smiley had died earlier in the season. When Maisel expressed willingness to serve in another capacity, the delegates took him up on his offer and elected him vice-chairman for four more years.
Serving as ICSOM secretary in those early days would have been a challenge—typewriters may or may not have been electric and may or may not have had memory allowing a person to retype the same letter again and again. Xerox was relatively new (1959), so they used carbon paper, Photostats and mimeograph (remember the purple ink?) to make duplicates, in addition to sending materials out to be typeset and reproduced. They communicated by postcard, telegram, and handwritten or typed letters. One early issue that consumed delegates' attention was advocating for the establishment of the National Endowment for the Arts—Henry Shaw testified before Congress and the files contain a letter signed by Senator Hubert Humphrey.
Files during Stanley Dumbrowski's tenure include Conference minutes, but little else. However, I found in his later records settlement bulletins issued by Chairman Irv Segal in 1978 but prepared by Nancy Griffin. The dates confused me because she was not elected secretary until 1980. I recently spoke to Nancy because she will be attending the Conference this summer, so I asked her about the discrepancy. She told me she had been suggesting the idea of settlement bulletins at Conferences; following the 1978 Conference she was asked to prepare ICSOM settlement bulletins. In 1980, Nancy, a member of the Seattle Symphony, was elected ICSOM's fifth secretary, and her files are stellar! They contain studies and reports on a variety of topics, individual orchestra issues, Conference minutes that were reproduced on colored paper so each year could be distinguished, and bulletins organized by orchestra. When Seattle decertified the AFM, Nancy had to relinquish her position as secretary, which must have been difficult, but communication between Nancy and her successor, Richard Decker, depict the professional manner in which she handled everything as he transitioned into the position.
Nancy and Richard Decker served as secretaries during one of ICSOM's most difficult periods in history—Seattle's decertification, a protracted strike in Oklahoma City, and a number of shut downs and bankruptcies. The 1988–1989 files alone are at least seven to eight inches thick!
Lucinda-Lewis is ICSOM's longest serving secretary, with 12 years. During this period the files become thinner because information began moving to the ICSOM website, which led to a proposal that another institution become the caretakers of our historical documents. Thankfully, ICSOM's officers decided against something that would have seriously restricted access to our own files.
Ten years later there are few handwritten notes in the files as nearly all our communication occurs electronically, so there is a significantly smaller "paper" trail, though I suspect communication itself is at an all-time high online.
As I become further acquainted with these files, additional materials should be made available, in consultation with our Governing Board. Last year I extracted ICSOM Conference minutes back to 1962. I scanned them all and, with Richard Levine's assistance, turned them into searchable PDFs. We will add them to the ICSOM website later this summer.
A retired member of the Chicago Symphony recently requested his weekly salary when he joined the orchestra in 1983. Because I had spent most of the previous two weeks sorting and scanning early settlement bulletins I was able to give him the answer he required. These, too, will be on the ICSOM website later this summer.
Today we're spoiled by the almost instant access to answers and communication. I cannot imagine trying to do my job as ICSOM secretary under the conditions my early predecessors withstood, but I am so thankful they did.
A selection of documents from the George Zazofsky Archives will be displayed at the Chicago Conference in August.