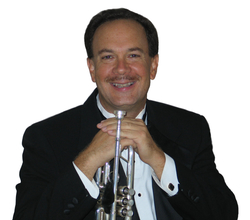 On behalf of the ICSOM Electronic Media Committee, I am pleased to report that the AFM has recently concluded negotiations with the Employers' Media Association (EMA) on a successor Integrated Media Agreement (IMA), after many months of arduous and intense negotiations. We on the Media Committee unanimously recommend its ratification.
The AFM will use ElectionBuddy to facilitate the ratification process.
Shortly, each AFM member of an EMA-signatory orchestra (Note: see list below) will receive a cover letter and a copy of the new IMA (showing changes from the previous agreement). These will be delivered electronically via email and text. Please check your spam and junk folders in case they mistakenly go there. You may vote either by email or text.
I wanted to give everyone advance notice in order to allow orchestras to meet with their members and committees to discuss the new IMA. Feel free to consult me if committee chairs have particular questions.
I would like to thank AFM President Raymond Hair, Symphonic Services Director Rochelle Skolnick, Symphonic Electronic Media Director Debbie Newmark, attorney Patricia Polach, and the AFM and ROPA officers who assisted us. I would also like to thank the members of the ICSOM Media Committee for their extraordinary service and expertise during this and previous IMA negotiations. We would not have achieved such a successful outcome without the efforts of each and every one of them!
Note: the author is the chairman of the ICSOM Electronic Media Committee as well as ICSOM president emeritus.
List of EMA-signatory orchestras:
Akron Symphony Orchestra
Alabama Symphony Orchestra
Albany Symphony Orchestra
Allentown Symphony Orchestra
Atlanta Symphony Orchestra
Austin Symphony Orchestra
Baltimore Symphony Orchestra, Inc.
Boston Lyric Opera
Boston Symphony Orchestra
Buffalo Philharmonic Orchestra
Canton Symphony Orchestra
Chamber Orchestra of Philadelphia
Charlotte Symphony
Chautauqua Symphony
Chicago Sinfonietta
Chicago Symphony Orchestra
Cincinnati Symphony Orchestra
Colorado Springs Philharmonic
Dallas Opera, The
Dallas Symphony Orchestra
Dayton Philharmonic/Opera
Delaware Symphony Orchestra
Des Moines Symphony
Detroit Symphony Orchestra
Eugene Symphony Association, Inc.
Florida Orchestra
Fort Wayne Philharmonic
Fort Worth Symphony Orchestra
Fresno Philharmonic Orchestra
Glimmerglass Festival
Grand Rapids Symphony
Grant Park Music Festival
Handel and Haydn Society
Hartford Symphony Orchestra
Houston Grand Opera
Houston Symphony
Indianapolis Chamber Orchestra
Indianapolis Symphony Orchestra
Jacksonville Symphony
Kalamazoo Symphony
Kansas City Symphony
Knoxville Symphony Orchestra
Lansing Symphony Orchestra
Lexington Philharmonic
Los Angeles Chamber Orchestra
Los Angeles Opera
Los Angeles Philharmonic
Michigan Opera Theatre
Minnesota Opera
Minnesota Orchestra
Mostly Mozart Festival Orchestra
Nashville Symphony
National Symphony Orchestra
New Haven Symphony Orchestra
New Jersey Symphony
New West Symphony Orchestra
New York Philharmonic
New York Pops, Inc.
North Carolina Symphony
Oakland East Bay Symphony Orchestra
Oklahoma City Philharmonic
Omaha Symphony
Opera Company of Philadelphia
Orchestra Iowa
Oregon Symphony
Orpheus Chamber Orchestra
Pacific Symphony
Pasadena Symphony and Pops
Philadelphia Orchestra
Philharmonia Baroque Orchestra
Phoenix Symphony
Pittsburgh Opera
Pittsburgh Symphony Orchestra
Reno Philharmonic Orchestra
Rhode Island Philharmonic Orchestra
Richmond Symphony
Rochester Philharmonic Orchestra
Sacramento Philharmonic and Opera
San Diego Symphony
San Francisco Symphony
Santa Cruz Symphony
Santa Fe Opera, The
Santa Fe Symphony Orchestra
Santa Rosa Symphony
Sarasota Orchestra
South Bend Symphony Orchestra
Springfield Symphony
St. Louis Symphony
Stockton Symphony Association
Tucson Symphony Orchestra
Utah Symphony | Utah Opera
Virginia Symphony Orchestra
Washington National Opera