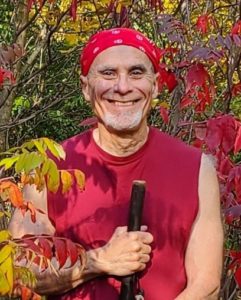 "To my colleagues I give the last word. It is my hope that their legacy of commitment will inspire us all. I hope, also, that these reflections will remind us of the continuing pertinence of their story and the necessity for ongoing vigilance."
These words, penned by author and professional violinist Julie Ayer, appeared in her 2005 book, More Than Meets the Ear: How Symphony Musicians Made Labor History. In it, Julie, then a longtime member of the Minnesota Orchestra (formerly the Minneapolis Symphony Orchestra, as so many of us would still prefer it to be named), recounts the step-by-step history of ICSOM from its historical beginnings in Chicago, through the early years of the 21st century. I'm glad to report that Julie has another book out for anyone interested in the inner workings—and external impacts—of symphony orchestras, especially those in the US and Canada.
Orchestras, in how they are managed and how they operate, have changed in ways both subtle and gross over the centuries, and most especially in the past thirty years. Symphony musicians have a particularly fraught history of being forced by circumstances, whether social or political, to look out for themselves and remain watchful in order to protect and to influence their professional work situations. Because the status quo can shift in unpredictable ways—and without much warning—maintaining such vigilance within any beloved institution, be it an orchestra or a nation, can be daunting.
Julie's new book covers this precarious situation. Now retired from the Minnesota Orchestra, she tells a story of betrayal and recovery, of shock and tenacity. It is indeed a warning, one that tells the reader how the tides can turn against a beloved institution; and then can be turned back again through sheer grit and the firm belief that there are things worth fighting for that can make not just lives, but entire communities better for the struggle.
The book is titled Defying the Silence: A Chronicle of Resilience That Saved the World-Renowned Minnesota Orchestra. The unprecedented—and thoroughly unnecessary—Minnesota Orchestra lockout of 2012–2014 lasted sixteen months and merits such a tale. It is simultaneously a historical chronicle detailing a journey from suffering to success, a plea for awareness, and, yes, a warning. It encompasses an exposé of sordid backroom dealings of an orchestra board, of remarkable unity amongst the musicians of the orchestra, of overcoming challenges and enlisting aid from friends and from strangers who became friends, and of how an entire community eventually rose up to defend and restore their beloved institution.
In addition to recounting the historical record of events over the period of the sixteen-month Minnesota Orchestra lockout and what led up to it, Julie has filled her book with memories and quotes, stories and photos. I read the book to ascertain the depth of her reportage; and then I read it again because it resonated so greatly, bringing me back to the time of the lockout and what we endured, what we gained, and how we all grew.
Spoilers: the Minnesota Orchestra is thriving once again. But it took some doing and significant engagement from a lot of people. This book explains how it happened, suggests why the situation occurred in the first place, and examines what might be done to prevent it from happening again. Maintaining vigilance is the easy answer and, simultaneously, the challenge. Engaging with our community is paramount, because who we are and what we all do is always, always part of something bigger. Brava Julie!
Defying the Silence: A Chronicle of Resilience That Saved the World-Renowned Minnesota Orchestra is available May 23 from amazon.com or julieayer.com.