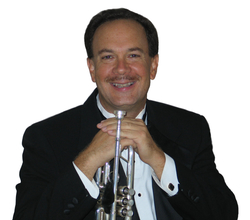 This is my first column since being re-elected as ICSOM President after a year away. I told the delegates, officers, and guests at the 2006 ICSOM Conference that I missed the tremendous energy and vast knowledge of Governing Board members and Distinguished ICSOM Legal Counsel (DILC), as well as the friendships created with officers, delegates, and committee chairs over the past several years.
I am thrilled to be back and look forward to working with you towards building a stronger and more successful ICSOM.
One of the Governing Board's priorities this year will be to increase our connection with all fifty-two ICSOM orchestras. To this end, here are some of the activities we will actively pursue:
One of ICSOM's greatest assets is the ability to share information quickly with member orchestras and musicians. We will continue to develop and use tools such as Senza Sordino, the annual ICSOM Directory, the Wage & Scale Chart, and the mailing lists Orchestra-L and Delegate-L. The challenges of balancing budgets, reaching out to communities, evaluating and selecting conductors, increasing communication within our ranks and to boards and managements are issues we all face daily, regardless of budget size or season length.
Chairman Bruce Ridge is expanding his travels across the country to listen to member orchestras and committees and to offer ICSOM's assistance. These site visits have many tangible benefits, which serve to remind us how much we actually have in common and that solutions for one orchestra's problem may well lie in how other orchestras have dealt with the same issue in the past.
Negotiation conference calls are back by popular demand. During each of the past two years the Governing Board has initiated and hosted conference calls for member orchestras preparing to negotiate or already in the throes, and the Governing Board is offering this opportunity again this year. It is our intention to group orchestras together by negotiation timelines and budget sizes, as needed. Initial requests have already gone out on Delegate-L to delegates and committee chairs. All negotiating orchestra committees are invited and encouraged to participate. Just e-mail or call me. 
These calls might include not only committees and their chairs, but also attorneys, local presidents and the SSD, depending on each group's unique circumstances. Conference calls normally begin a few weeks before negotiations start and continue as needed until negotiations are completed. Management proposals and strategies as well as musician responses and counter-strategies are discussed in-depth. Calls provide an ideal forum for comprehensive and confidential exchange of 
ideas from ICSOM colleagues in similar circumstances regarding the difficult negotiating environment many committees continue to encounter.
The ICSOM Media Committee continues to deal with the many complex issues associated with our recorded products. Some topics considered recently are digital downloading, archival recordings, video game music, and syndicated radio broadcasts.
This brings me to my final point as we begin 2007. It is worth mentioning again that a strong ICSOM does not depend as much on its officers and counsel as it does on strong member orchestras and, particularly, musicians. While it is important to have strong and committed leadership and expert counsel, the real strength of any group, particularly a labor organization, is with its members. The Governing Board is keenly aware of this; hence the many site visits, negotiating orchestra conference calls, media committee forums, and other important ICSOM activities.
It is an opportune time for each ICSOM musician and orchestra committee to reflect on what more can be done to strengthen our orchestras. Orchestra musicians are talented, bright, industrious, and creative people. Although orchestra life is busy and family demands often leave precious little extra time, there are plenty of ways musicians can make a difference in their orchestras. Placing special calls to donors to thank them for their support, writing letters of thanks and support to community leaders, meeting-and-greeting the audience informally before and after concerts or during intermission, speaking to audiences at more formal pre-and post-concerts presentations, assisting in the design and maintenance of player association websites, serving on project-specific orchestra committees such as community outreach: these are all ways that musicians can help to make a difference in their own orchestras.
In closing, allow me to reference President Kennedy's famous inaugural speech from 1961. In this new year, what can you do to help your orchestra and, in turn, ICSOM?