Members of the MET Orchestra recently returned from Dallas, where they participated in an unprecedented collaboration with the Dallas Symphony Orchestra under the baton of DSO Music Director, Fabio Luisi. In addition to two historic performances of Mahler's "Titan" Symphony No. 1, MET and DSO musicians gave several free masterclasses and chamber music concerts throughout the Dallas community.
Having been furloughed for over 13 months, it was the first time that many of the MET musicians—50 of whom were part of the project—have had the opportunity to perform for a live audience in more than a year. Throughout the pandemic, the MET Orchestra Musicians have done everything in their power to remain engaged with their audiences, presenting ticketed chamber music concerts on their live-streaming platform, Spotlight.METOrchestraMusicians.org, and raising money through tax-deductible donations. However, they have been deprived of bringing the joy of music to live audiences—the very reason many of them became artists to begin with. It was soul-stirring for the MET musicians to again be able to share their talents for a live audience. With an audience of over 500, it was the first large-scale performance in North America since the start of the pandemic.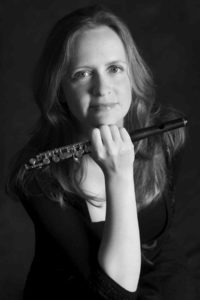 The project came together quickly and organically. Maestro Luisi was eager to help the struggling musicians from the Metropolitan Opera Orchestra, where he served as Principal Conductor for seven years between 2010 and 2017: "During my time with the Metropolitan Opera, I became close to many of the members of the orchestra. It is devastating that these incredible musicians have not had an opportunity to perform together in over a year. Sadly, this is the case for many musicians around the country, and many have been affected so greatly by this reduction of income. I urged the DSO to find a way to gather musicians together to make music in a way we have not heard in more than a year as a symbol of solidarity."
Kim Noltemy, President & CEO of the Dallas Symphony Orchestra, agreed: "As one of the few orchestras fortunate to be able to perform all season to live audiences, we are painfully aware that many of our colleagues around the country have not been able to play concerts since last March. Fabio encouraged us to think of something here in Dallas to show our support for our colleagues who have been unable to play to live audiences. These live performances, combining members of our DSO with the MET Orchestra under his direction, will be special events for our audiences as well as a way to show support for our colleagues."
In a beautiful display of creativity and generosity, these visionary leaders hatched an ambitious plan to bring the two great orchestras together. With only three weeks' notice, Noltemy and her dedicated staff, led by the tireless Manager of Orchestra Personnel Nishi Badhwar, organized the week of events, which equally benefited MET Orchestra Musicians Fund, Inc. and DFW Musicians Covid Relief Fund, organizations that provide support to musicians experiencing financial hardship. The project is a shining example of the possibilities that arise when organizations embrace their artists in a spirit of collaboration.
"While the commitment of the DSO team was evident and essential in all of the myriad logistical details, the excellence onstage by the DSO musicians was clear from the first downbeat," said Erik Ralske, MET principal horn. "They were so inspiring and easy to play with, not to mention so warm and welcoming to the MET Orchestra. It was a tremendously moving and unforgettable experience, one that surely touched the musicians as much as the audience. I know I speak for all my colleagues, to say that we are forever grateful for the generosity, compassion, and leadership of the DSO!!"
Such sentiments were widely held by the MET musicians who participated, who also drew the inevitable comparisons between the two organizations. "I have never been without an orchestra for more than two months since I was 15 years old; after 13 months, it was magical, like a fairy tale, to experience the world of the Dallas Symphony and play again with 100 people," said MET principal oboist Elaine Douvas. "Most amazing was to observe a city, a Symphony Board, and an Administration that loves and respects its orchestra. It was a deeply emotional, unforgettable experience, and yet such an upsetting contrast with the way we have been treated by the administration of the Met, who regard us as 'the Labor' and who are striving to bring our fine orchestra, honed to excellence for decades, to its knees."
Many donors were moved by this extraordinary project, quickly deciding to help transform dreams into reality. The event was presented by Capital One and made possible by The Marcella Fund, as well as travel partners Dallas Marriott Downtown and Southwest Airlines, with additional generous support provided by Fabio Luisi, Mercedes T. Bass, Joanne Bober, and Sarah Titus & Tilda Morris.
The warm southern hospitality and strong show of solidarity the MET Orchestra received from the stellar musicians of the Dallas Symphony Orchestra, Ms. Noltemy, Maestro Luisi, the DSO Board and Guild members, the tireless administrative staff, and the multitudes of volunteers and patrons, was a welcome sign of hope for the future and a reminder of the power that music has to bring people together.
Note: the authors are members of the MET Orchestra.